This pantomime version of Cinderella is written like a musical but with all the panto trademarks that you one would expect in a traditional panto. Written by Daniel O'Brien and Annemarie Lewis Thomas, originally commissioned by the  Theatre Royal Bury St Edmunds this new take on the Cinderella story sees the famillier story set in Russia.
Director: Howard Samuals
Lighting Designer: Katy Morison
Theatre: Bernie Grants Arts Centre, London
About the pantomime design
Bettina John's set and costume design for this pantomime might not have been the usual design you would expect in a traditionally pantomime. It is fair to say it was a little bit more classy. The design draws inspiraion from russian folk costume especially  its rich embellishments and colour combinations. Hence the dominat colours are blue, red and white, with the occasional gold.
Above picture shows Cinderella's Stepmother.
The picture Below shows the ugly sister.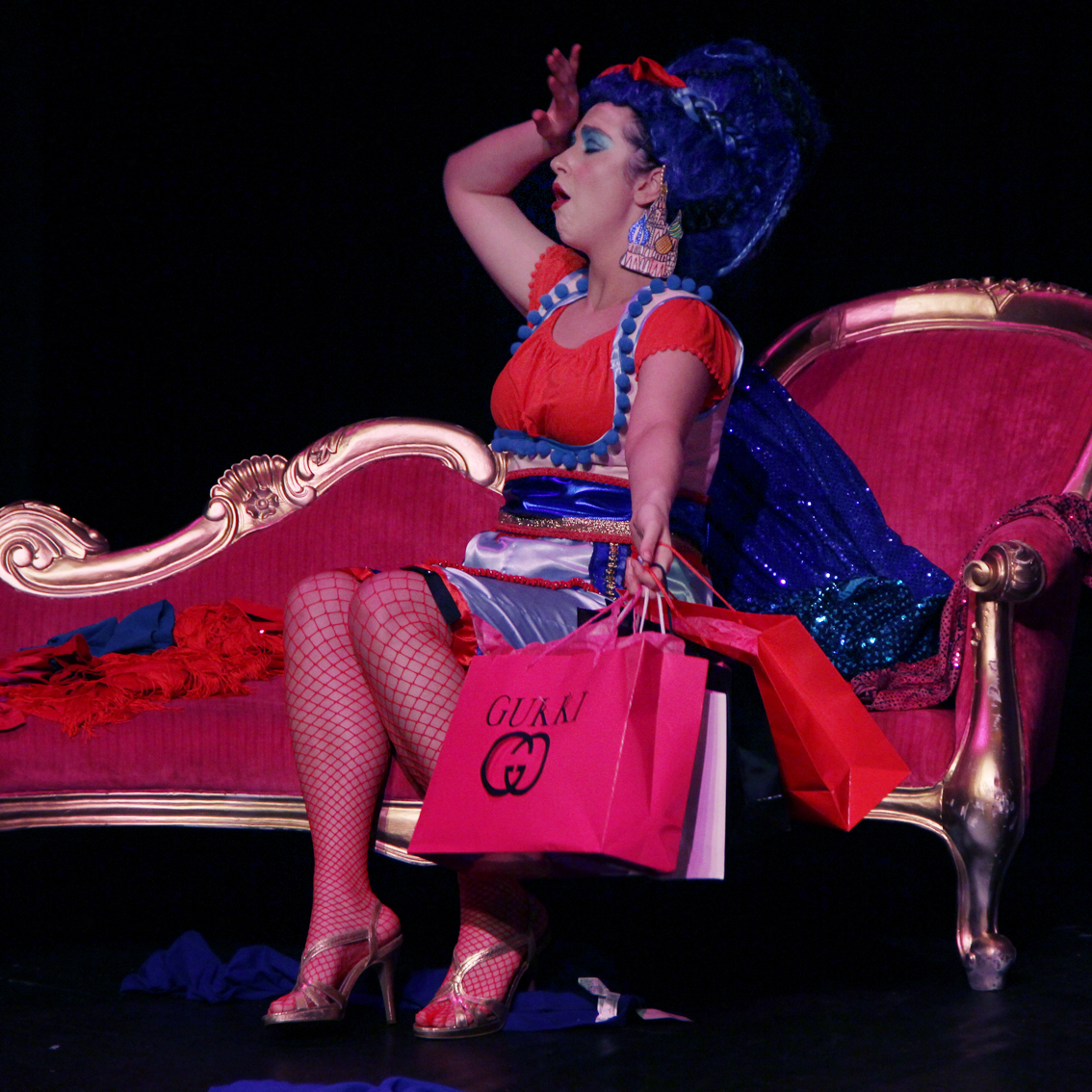 Below are the Ugly Sisters
Below is the transformed Cinderella.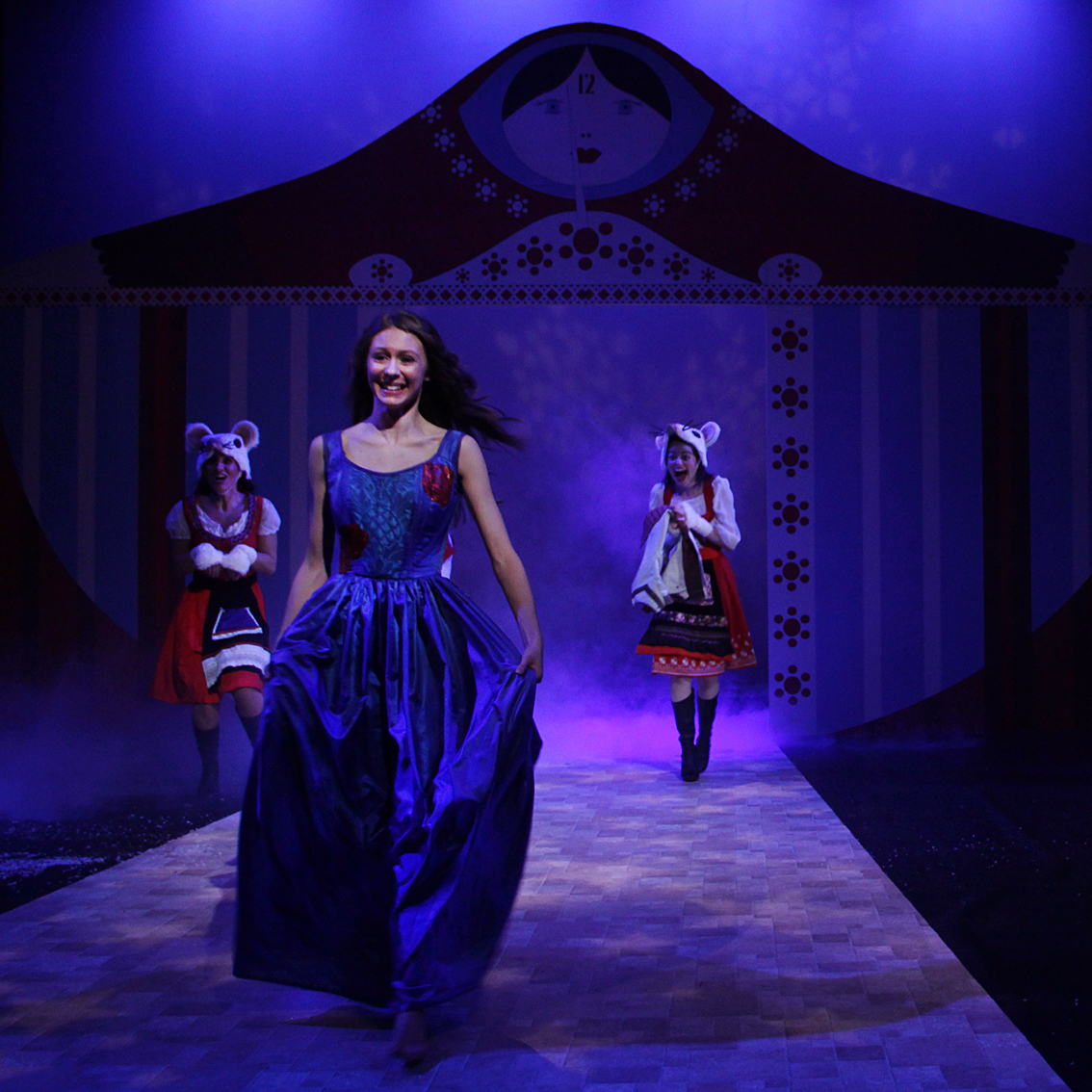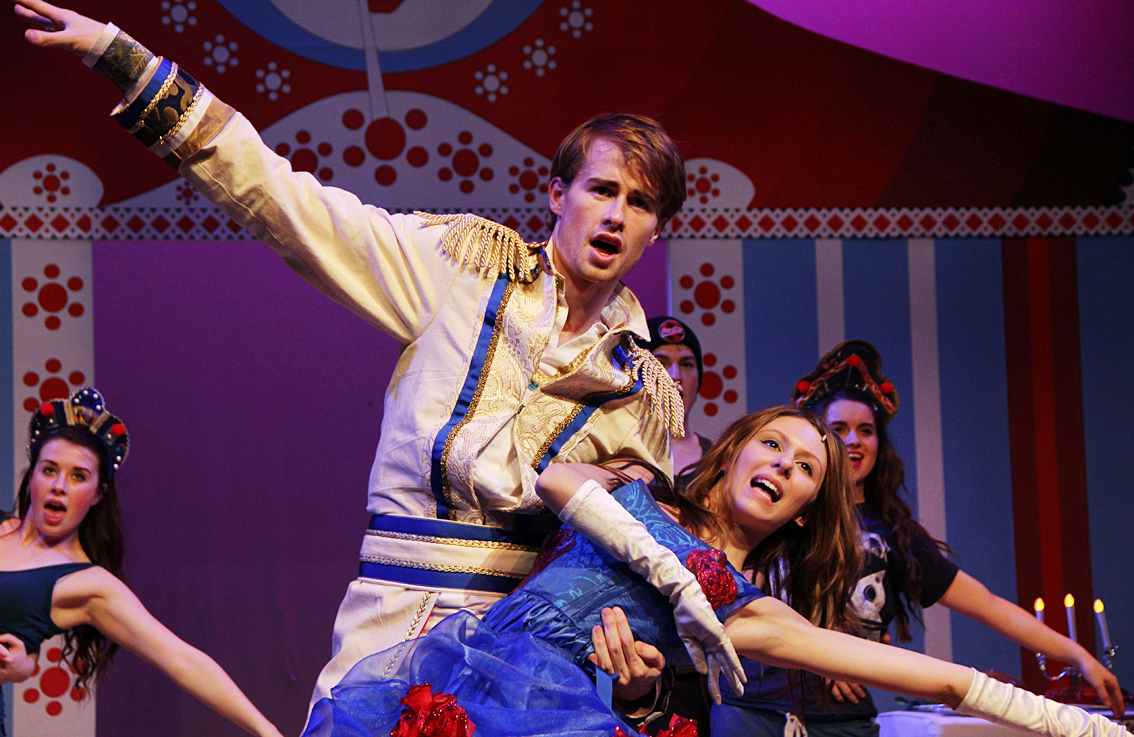 Below the mice and "Pumpkin" who became a character in this production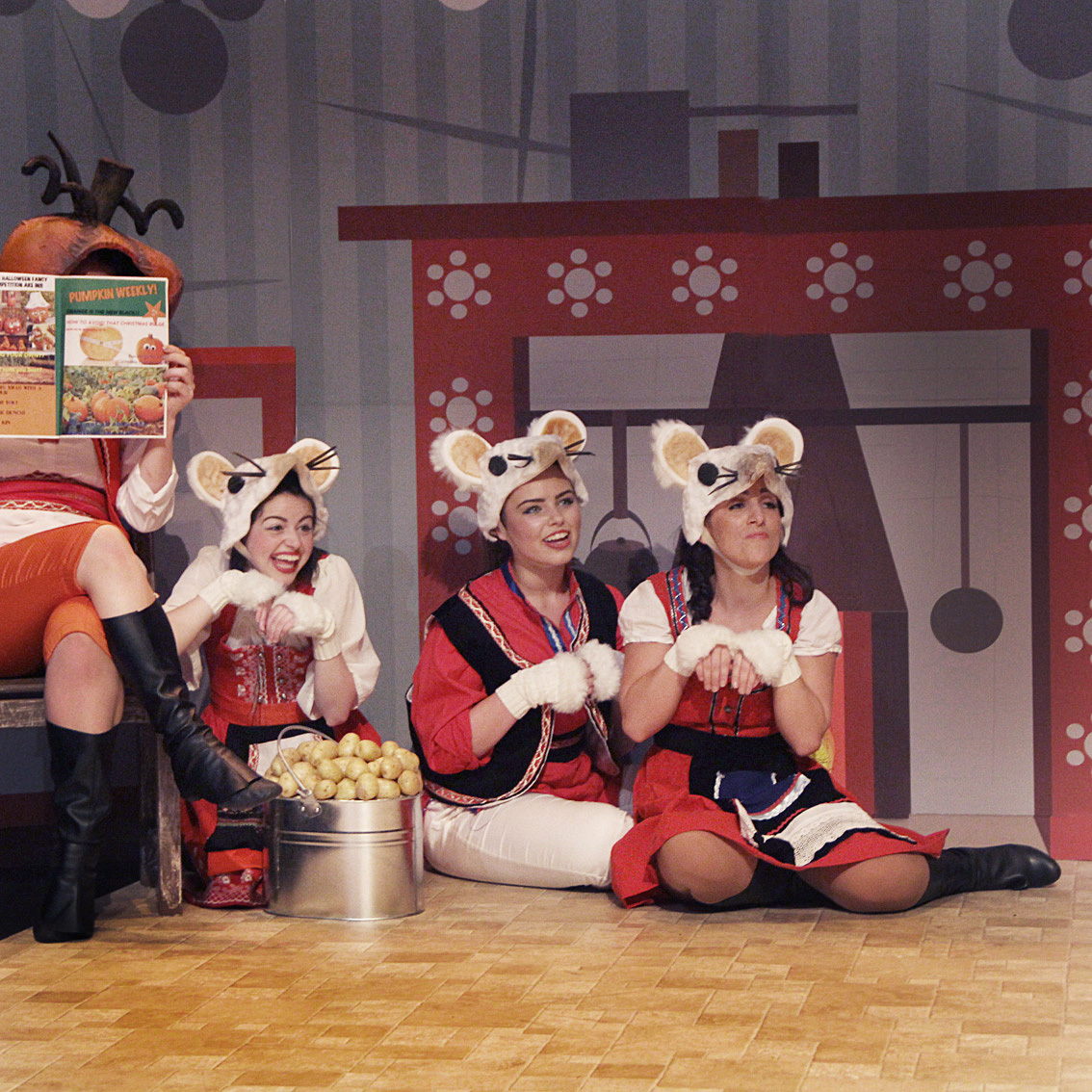 Below in the white/blue dress is Cinderella's Godmother that later turns out is her mother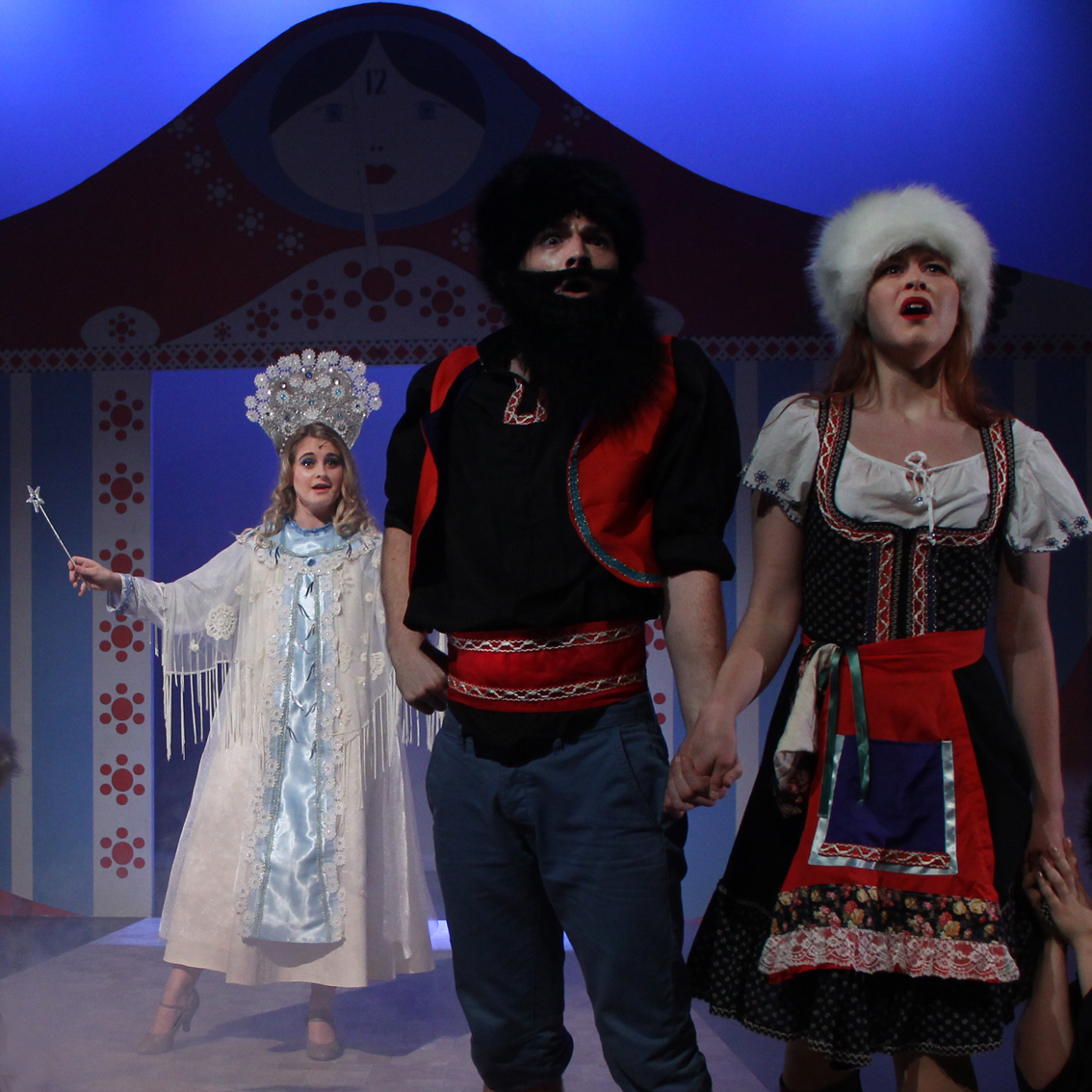 Below are Buttons and the Ugly Sisters having their bath