Conductor: Peter Selwyn with the Orpheus Sinfonia
Adaptation by: Jonathan Dove & Graham Vick
Orchestrated by: Jonathan Dove
Directed by by Julia Burbach
Set, Props and Costume Design by Bettina John
Lighting by Robert Price.

With Lee Bisset was Brünnhilde, Paul Carey Jones was the Wanderer, Freddie Tong was Alberich, with Neal Cooper as Siegfried (in Siegfried) and Mark Le Brocq as Siegfried (in Götterdämmerung), Colin Judson as Mime, Lucy Anderson (Gutrune), Mae Heydorn (Erda, Flosshilde), Lizzie Holmes (Woglinde), Elizabeth Karani (Woodbird),  Bethan Mary Langford (Wellgunde), Angharad Lyddon (Waltraute), Simon Thorpe (Gunther), and Simon Wilding (Fafner, Hagen).
The two operas were performed as a double-bill (as Vick and Dove originally intended with Birmingham Opera); starting in the afternoon with Siegfried in a single span of two hours and continuing with Götterdämmerung in the evening with one interval.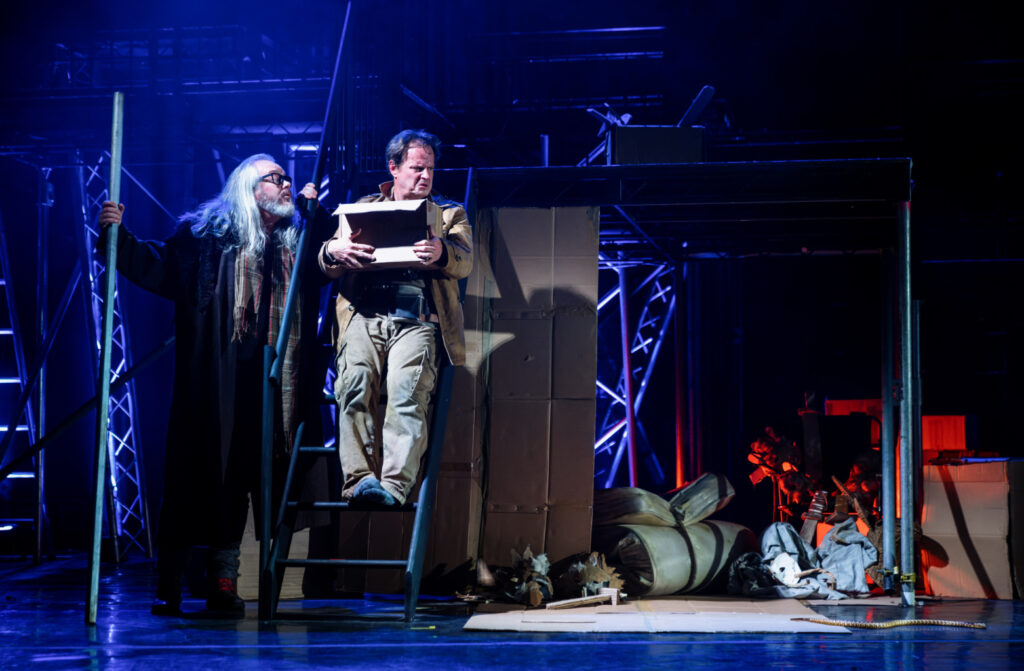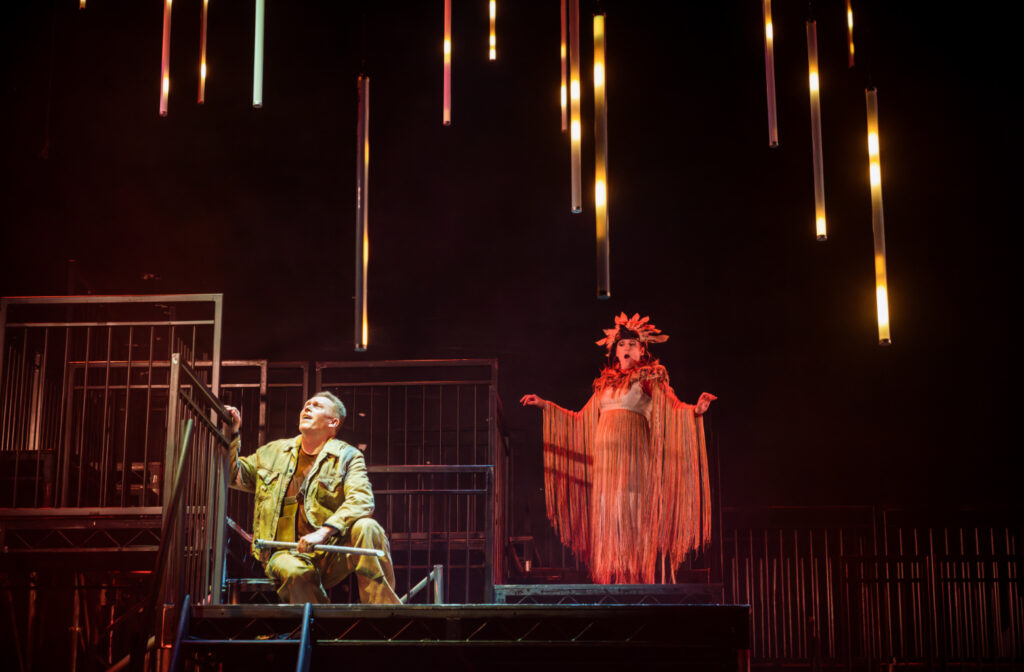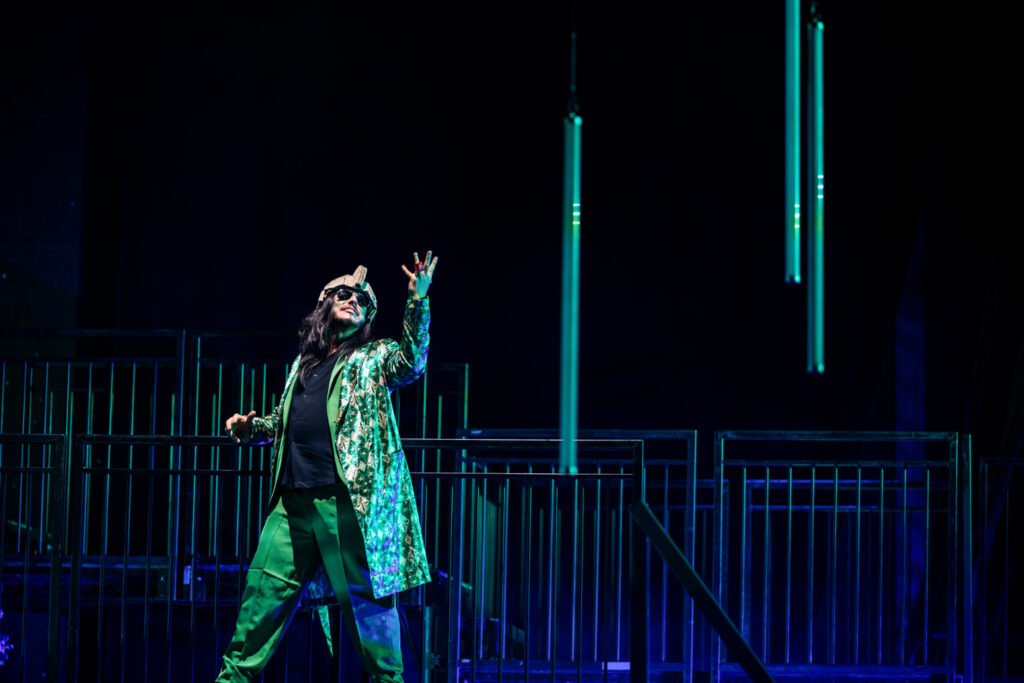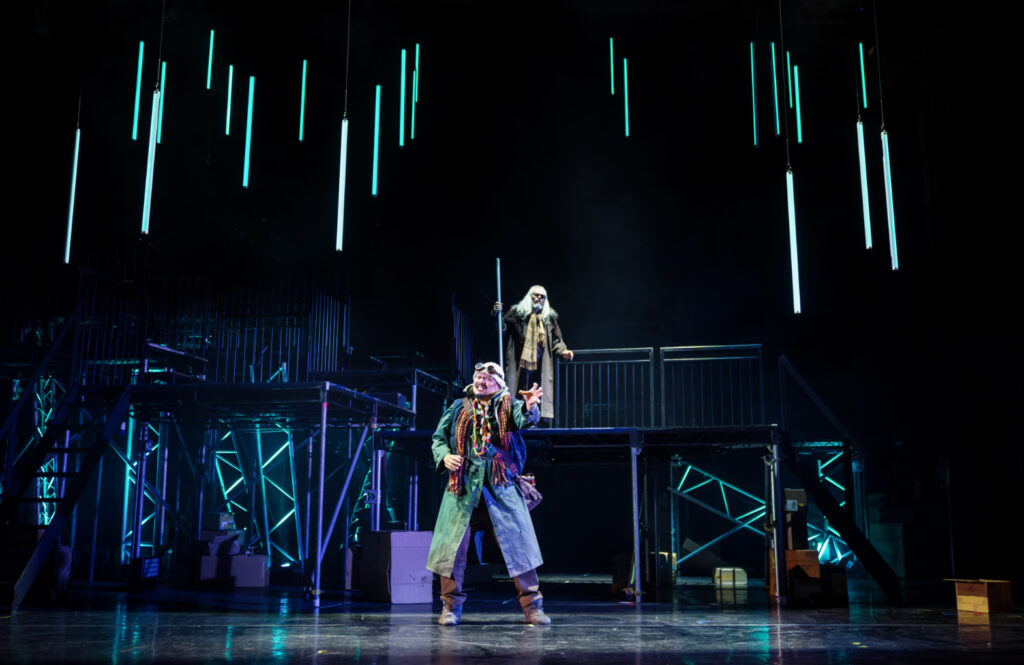 Photographs by Alex Brenner
Costume supervisor: Felicitas Bruder, Costume assistant: Linda Savini, Costume breakdown: Nina Schmidl, Design assistant: Ingrid Shiel, stage manager on book: Elizabeth Barry, Assistant stage managers: Aida Bourdis and Giulia Mazzoccanti, production manager: Josephine Tremmeling
Reviews:
★★★★★ Planet Hugill
"The Arcola Theatre's Grimeborn Festival Ring adventure came to a triumphant conclusion yesterday."
★★★★★ The Stage
"Ambitious fringe production of Wagner's epic that convinces entirely on its own terms"
★★★★★ British Theatre
"Director Julia Burbach and her creative team deserve huge credit for steering this complex project through to a successful conclusion."