Bettina John has been designing costumes for artist Belinda Evangelica since 2013. She has also done most art directions on Evangelica's photo- and video-shoots. The collaboration has been incredibly enriching for both. It spans over various genres, most importantly performance, music and fashion.
With her "Success Cycle", a 15 minutes 'speech', Evangelica developed a format particularly embraced by a society with a very short concentration span. She has been successfully touring it in Europe in 2016/2017 as well as produced a short film and exhibited large scale photographic works on canvas.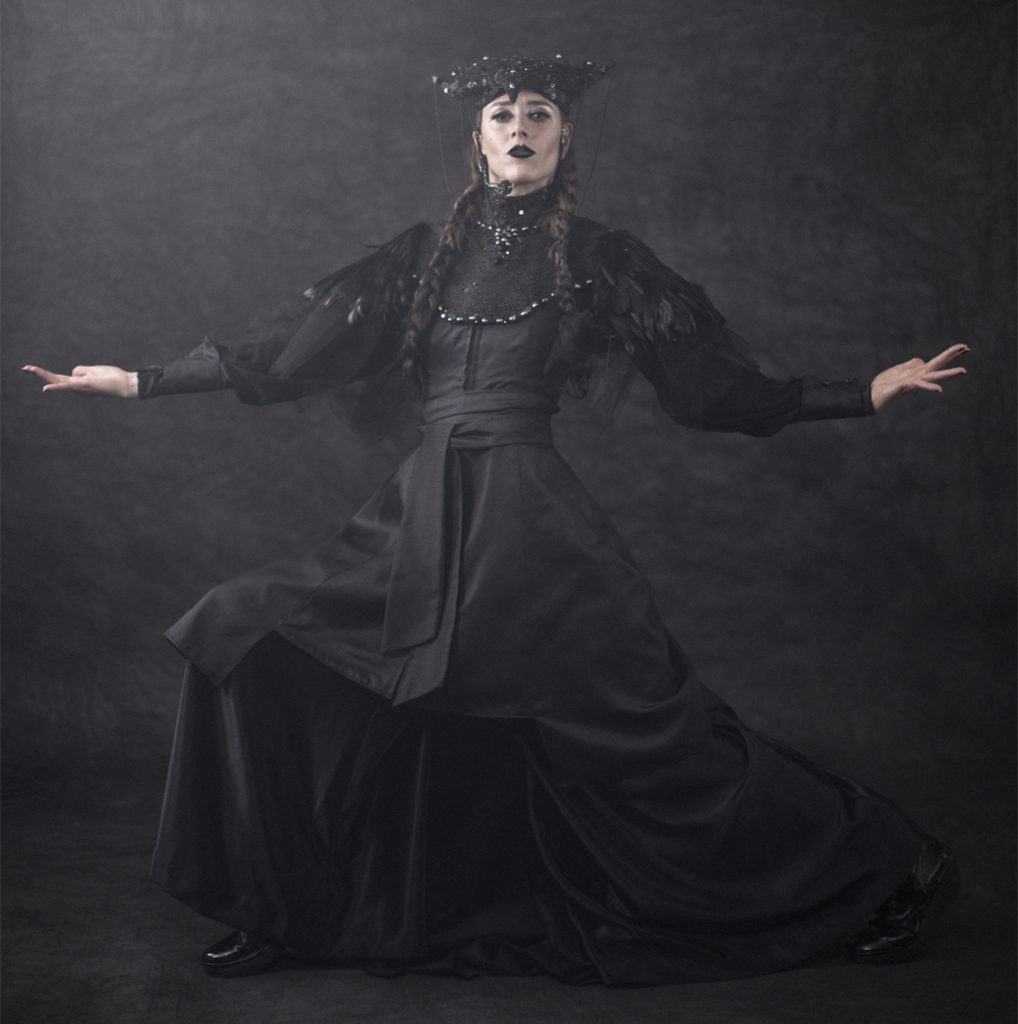 Bettina John was inspired by the dark and mystic world of cult gatherings when designing the costume and set for this production. She looked into depictions of witches and rituals such as pagan and tribes. Inspiration came also from the Victorian way of dressing and all its comebacks in fashion such as in Punk and Gothic culture.
Her intention for the backdrop was to be heavily textured to achieve a depth that could add to the overall painterly feel, reminiscent of 17th century dutch painting.