The burgeoning party scene of East London hides a dark secret: a swathe of young men dying unexpectedly, with whispers of an unnamed killer.
This brand new piece of theatre tackles the misconceptions around gay culture and promiscuity. Something far more ominous is driving men like Robert to the point of self-destruction.
Deciding to start art therapy, the protagonist Robert recognises a chance to get turn his life around and discovers his love for painting.
With costume designs and a versatile and multifuntional set by Bettina John.
★★★★ star review from A Younger Theatre
★★★★ star review from The Reviews Hub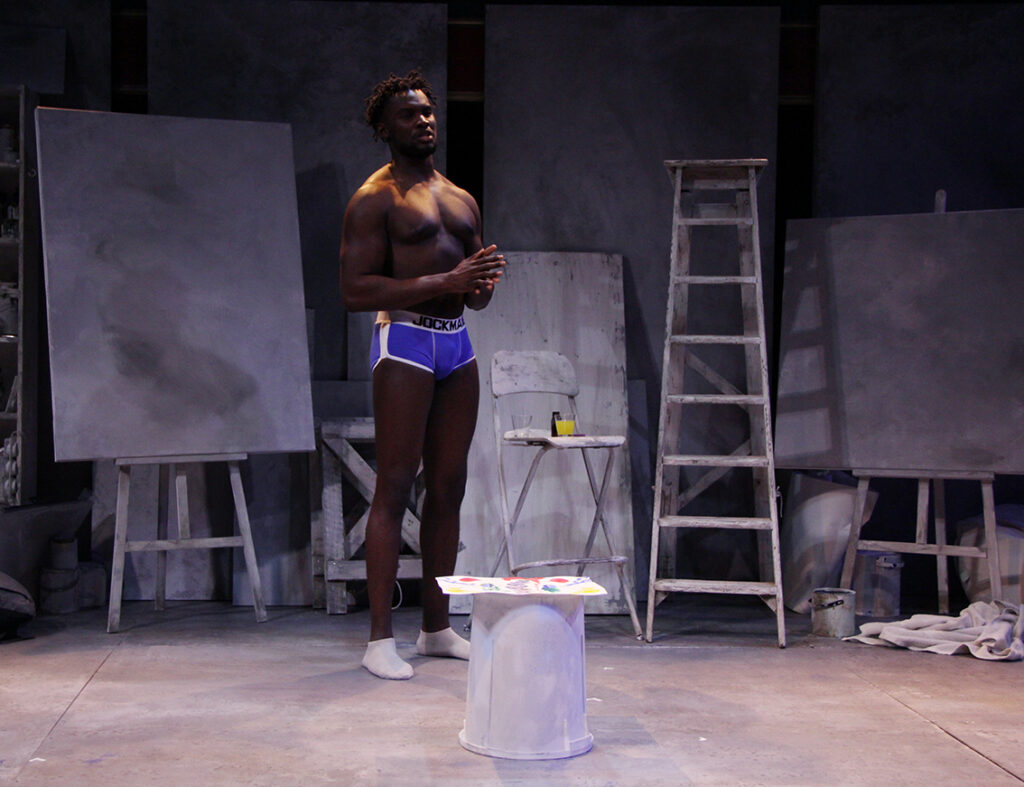 ★★★★ star review from Love London Love Culture
CAST: Sylvester Akinrolabu, Geoff Aymer, Marc Bosch, Buffy Davis, Jimmy Essex, Devesh Kishore, Aryana Ramkhalawon
CREATIVES: Writer – Paul Harvard / Director – Jon Pashley / Movement – Gerrard Martin / Set & Costume Designer – Bettina John / Lighting Designer – Tony Simpson / Sound Designer – Rona Castrioti / Additional Casting – Ellie Collyer-Bristow CDG / Production Manager – Jonathan Simpson / Press – Kate Morley PR / General Management – James Quaife Productions
Produced by James Quaife Productions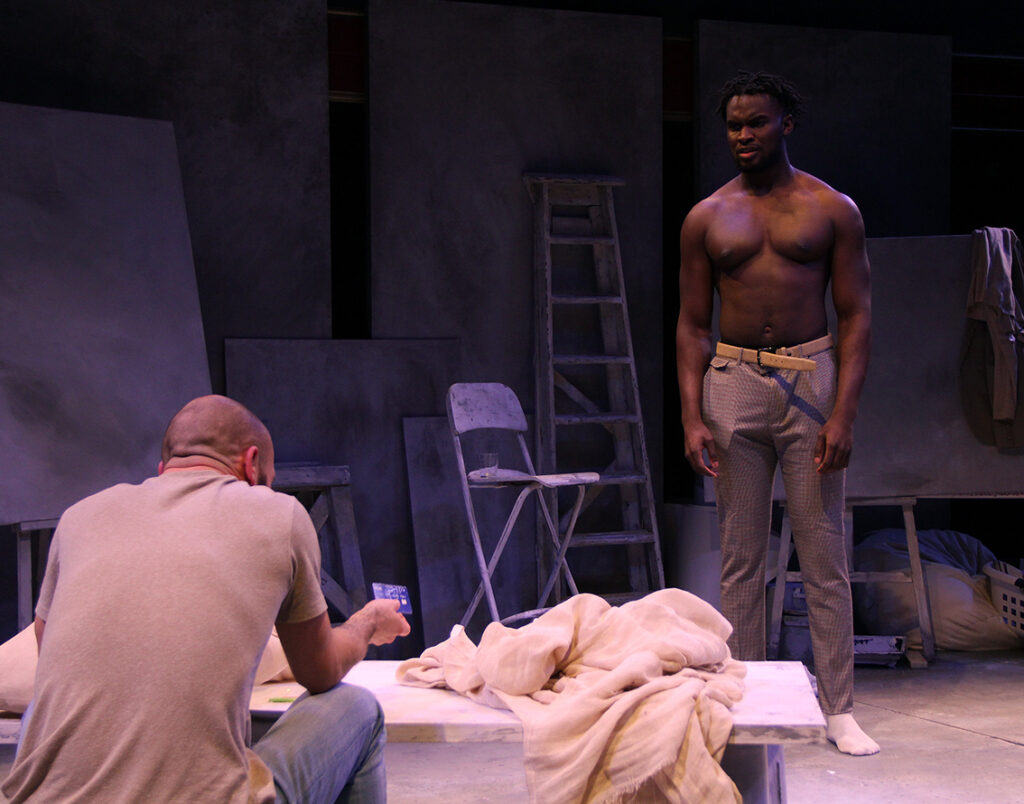 ★★★★ star review from West End Wilma