Set and Costume Design: Bettina John
Director: Julia Burbach and Greg Eldridge
Music direction: Philip Sunderland
Lighting design: Steven Benson
Cast:
Henry Neill | Figaro
Samuel Kibble | Count Almaviva
Elsa Roux Chamoux | Rosina
Adam Maxey | Dr. Bartolo
Benjamin Schilperoort  | Don Basilio
Faryl Smith| Berta
George Reynolds | Fiorello
Costume supervisor: Evelien Van Camp
Company director: Ben Cook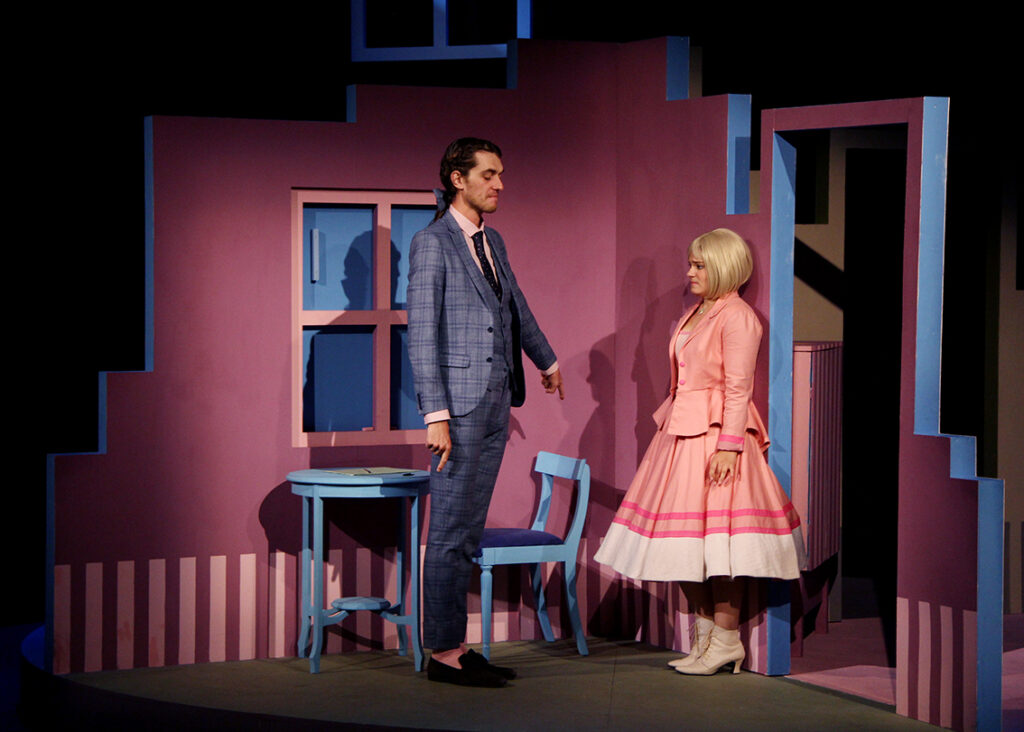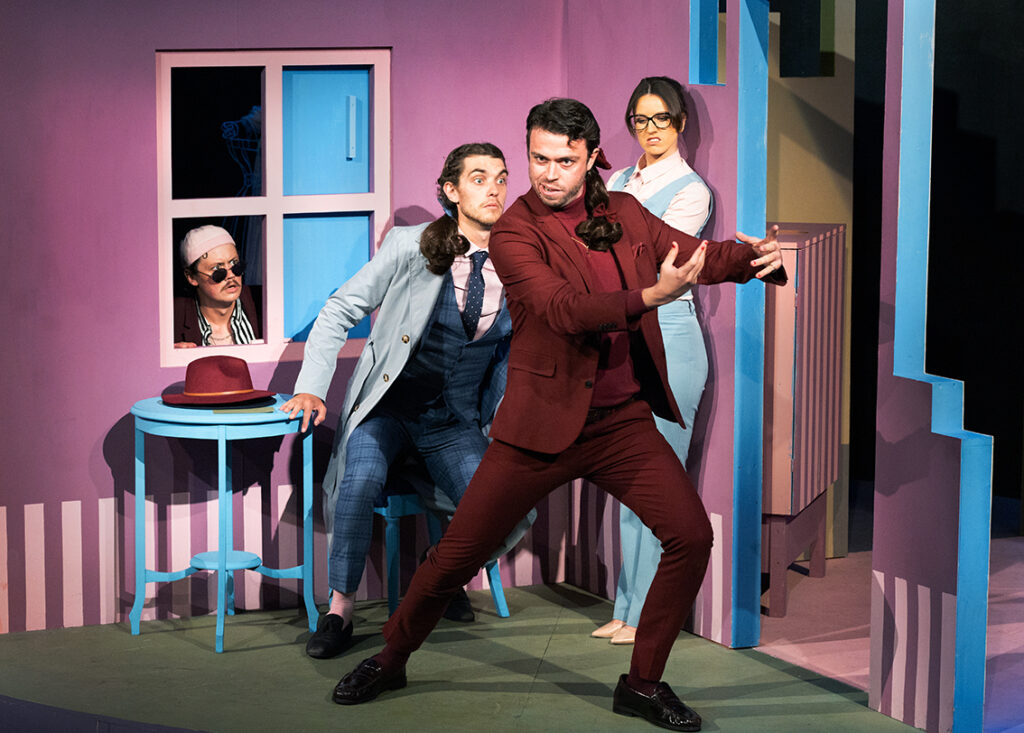 ♦♦♦♦ Stars reviews
Robert Beale: "A delicious box of bon bons"
About the production
This production of Rossini's "sizzling" comic opera highlighted the use of disguise as a means to find confidence, acceptance and status, and the clash of old-fashioned perceptions of femininity colliding with the modern age.
The opera was set in a psychological space, where time & locations 'rotated' (literally a revolving set with four rooms) quickly from stifling comfortable confinement to the Barber's shop where fresh ideas & invention proliferate.
Inspiration for the set and costumes for this production came from the world of circus and fun fairs. These are worlds where people perform a role, while looking beautiful and bringing joy to people, just like Rosina is confined to do.
This production was build around Rosina and her journey out of her miserable situation. In society we get to play roles beyond the stage. Sometimes we enjoy them, other times we do not but we still have to get on with it more often than not. These are the conventions we agree to follow when wanting to be part of society. Most of us find a way to own this role, to enjoy it and adapt it to suit us. This is Rosina's journey. For the design Bettina John looked into concepts of role play within society. She was drawn to afternoon tea ceremonies and its settings, cakes and confectionary and was especially interested in the pleasing but sometimes jarring colour combinations.